PGA Tour star Justin Thomas made golf influencer Karin Hart's year when he signed her chest at the Valspar Championship in Florida over the weekend.
Thomas ran into Hart during the fourth round of the tournament, and the woman known as "your favorite golf babe" convinced the 15-time PGA Tour winner to sign her boob.
CLICK HERE FOR MORE SPORTS COVERAGE ON FOXNEWS.COM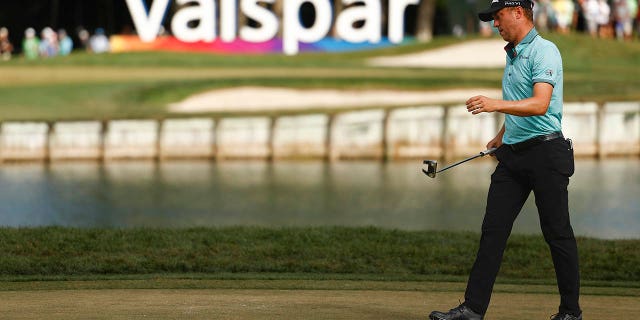 Hart posted on her Instagram Stories she was going to try and get Thomas to sign her chest at the tournament.
"You made my year," Hart wrote on her Instagram Stories over the video of Thomas putting his John Hancock on her chest.
Hart boasts thousands of followers across social media. She initially went viral last year after declaring her love for Tom Brady after the legendary quarterback had filed for divorce from his then-wife Gisele Bundchen.
PAIGE SPIRANAC BELIEVES 'BOOBS' SHOULDN'T BE SOMETHING THAT BOTHERS OR OFFENDS HER FOLLOWERS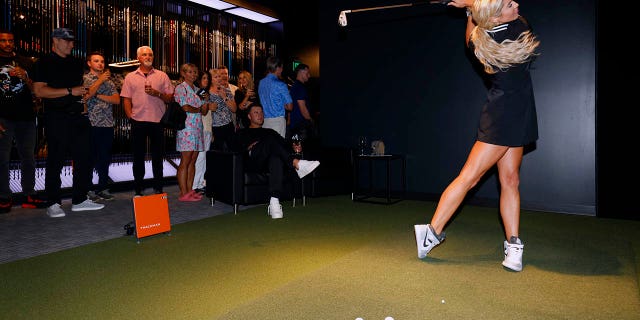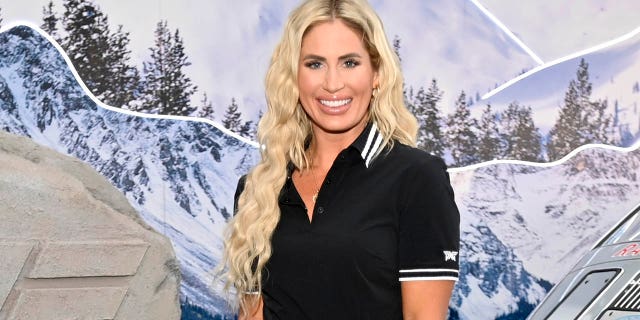 "I'm just sitting here in my house stretching and looking at Instagram," she wrote at the time, according to The Sun. "And I started stalking Tom Brady's page and I think I'm in love with him.
"I think I'm in love with Tom Brady."
Hart, who lives in Florida, played lacrosse for the University of Denver and is also a cancer survivor after beating the disease while she was in college.
As for Thomas, the golfer finished tied for 10th at the Valspar Championship. He is preparing to take a shot at the green jacket with the impending Masters. He finished in fourth place in 2020 – the best finish of his career at the event.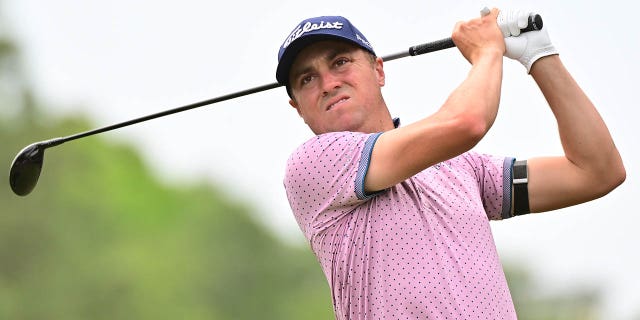 CLICK HERE TO GET THE FOX NEWS APP
Thomas has won the PGA Championship twice – once in 2017 and the other last year in 2022. It's the only two major wins of his career.